Minden-Lübbecke is a region located in the heart of Germany. Minden-Lübbecke is a beautiful area with a diverse cultural heritage and a fascinating past that many influences have shaped.
We will look into this region's history and take a closer look at the history of the Hummel family and this area of Germany. By exploring the history of this region and our family history, we hope to gain a deeper appreciation of the culture and traditions passed down through the generations. Read on as we discover the rich history of Minden-Lübbecke and the Hummel family together!
Table of Contents
About Minden-Lübbecke, Germany
Minden-Lübbecke, Germany, has a long and storied history that dates back to the Middle Ages. The area was once part of the County of Ravensberg and then came under the control of Prussia during the 19th century.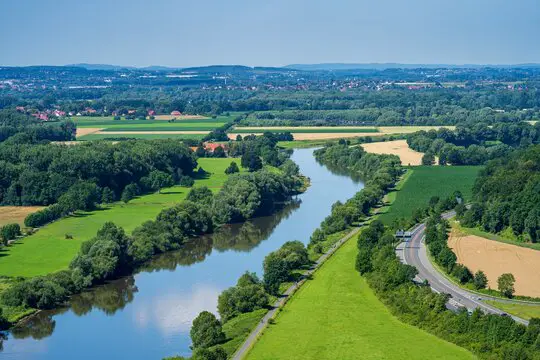 At this time, Minden-Lübbecke was an agricultural region with a population largely dependent on farming.
In the 1800s, Minden-Lübbecke was an area of considerable emigration to America, with many Germans leaving Minden-Lübbecke in search of a better life. Due to the population decline, Minden-Lübbecke no longer held its traditional importance within Germany, and several small towns were grouped to form one larger municipality – Minden-Lübbecke.
Minden-Lübbecke, Germany Today Explored
Today Minden-Lübbecke is home to just under 130,000 people, making it one of the largest towns in North Rhine Westphalia (NRW). There is a strong industrial presence in Minden-Lübbecke, with many companies producing food, beverages, and chemical products.
Minden-Lübbecke is also a popular tourist destination for those wishing to explore the town's rich history and picturesque countryside. Several museums, galleries, and monuments in Minden-Lübbecke provide an insight into its past and present.
Minden-Lübbecke has many recreational activities, such as walking trails, cycling routes, and water sports on the Weser River.
Overall Minden-Lübbecke offers something for everyone; from its vibrant culture to its diverse range of industries to its beautiful surroundings – it is no wonder Minden-Lübbecke continues to be a popular destination for tourists and locals alike.
Minden-Lübbecke is an exciting place to visit or live, offering many unique experiences and opportunities. Minden-Lübbecke is worth exploring!
Germans In America
German immigration to America has a rich and complex history, spanning several centuries and involving various factors and motivations.
Here are some general points to keep in mind to understand German Immigration to the United States:
1. Historical context – German immigration to the United States began in earnest in the early 19th century during Europe's political and economic upheaval. Many Germans left their homeland to escape poverty, political oppression, and religious persecution.
2. Settlement patterns – German immigrants tended to settle in specific regions of the United States, such as the Midwest, where they established tight-knit communities and retained many aspects of their language and culture.
3. Economic contributions – German immigrants significantly contributed to the American economy, particularly in agriculture, industry, and the arts. They were known for their diligence, entrepreneurial spirit, and skilled craftsmanship.
4. Cultural legacy – German immigrants left a lasting imprint on American culture, contributing to music, literature, and cuisine development. They also brought a strong tradition of education, which helped establish many of the country's most prestigious universities.
5. Challenges and assimilation – German immigrants generally found success in America but faced discrimination, language barriers, and cultural differences. Over time, many German immigrants assimilated into American society, while others chose to maintain their distinct cultural identity
German immigration to America not only helped shape many parts of the United States as we know it today, but it is also a fascinating and vital topic. The German immigrants were part of a dynamic cultural exchange that helped shape the identity and diversity of the United States as we know it today.
German Immigration To The United States Explored
During the 19th century, Germany experienced political, social, and economic changes that led many Germans to emigrate to the United States. Germany had just undergone unification and industrialization, which brought about rapid urbanization and changes in agriculture that left many rural workers without jobs.
Additionally, many Germans sought political and religious freedom and opportunities for better economic prospects and land ownership. This was particularly true for those disillusioned with the failed revolution of 1848, which had promised greater democracy and individual rights in Germany.
The German tradition of primogeniture, where the eldest son inherits the family's wealth and property, was another reason many younger sons emigrated to the United States. With little chance of inheriting their family's land or business, these younger sons had to seek their fortunes elsewhere.
This often meant leaving Germany and settling in America, where land was more abundant and opportunities for social and economic advancement were greater.
Once in the United States, German immigrants often found work in the manufacturing and industrial sectors, particularly in cities such as New York, Chicago, and Milwaukee. They also established farming communities in the Midwest, where they could purchase land at low prices and establish successful agricultural enterprises.
The German-American community became an important cultural force in the United States, contributing to the country's music, literature, and philosophy. Today, German Americans are one of the largest ethnic groups in the United States, numbering over 44 million.
Wehking Homestead In Kreis, Minden Germany
My great grandfather Ernest Frederich Ludwig Wehking and his wife Justine Welhelmine Louise Lesemann and their family immigrated to the United States from Minden, Germany, in about the 1860s.
Before they left Germany, they lived on the Wehking homestead in Kries Minden, Germany. According to our records that we have, this is their address:
Wehking Homestead's former location, according to Google Maps and where it is located.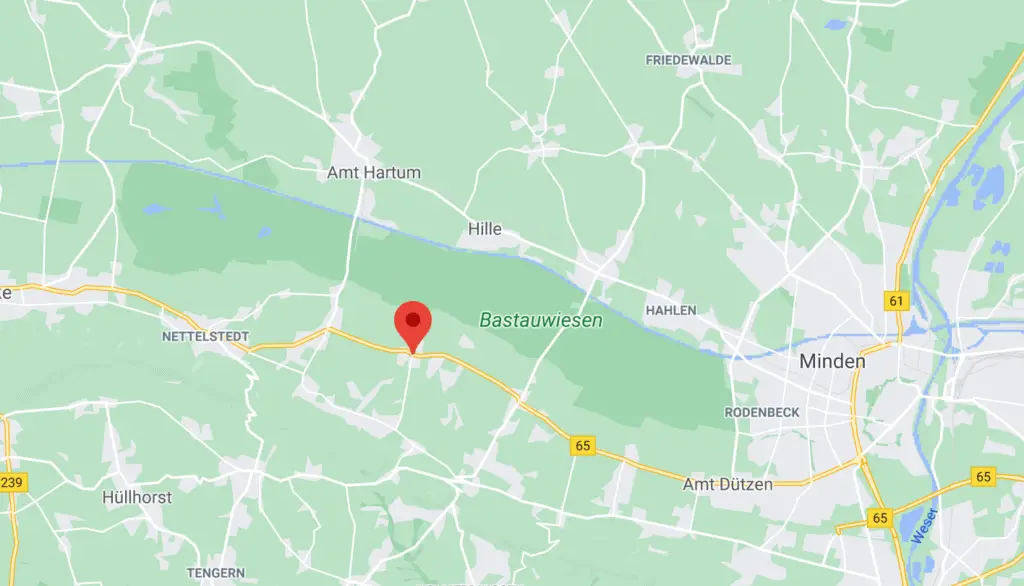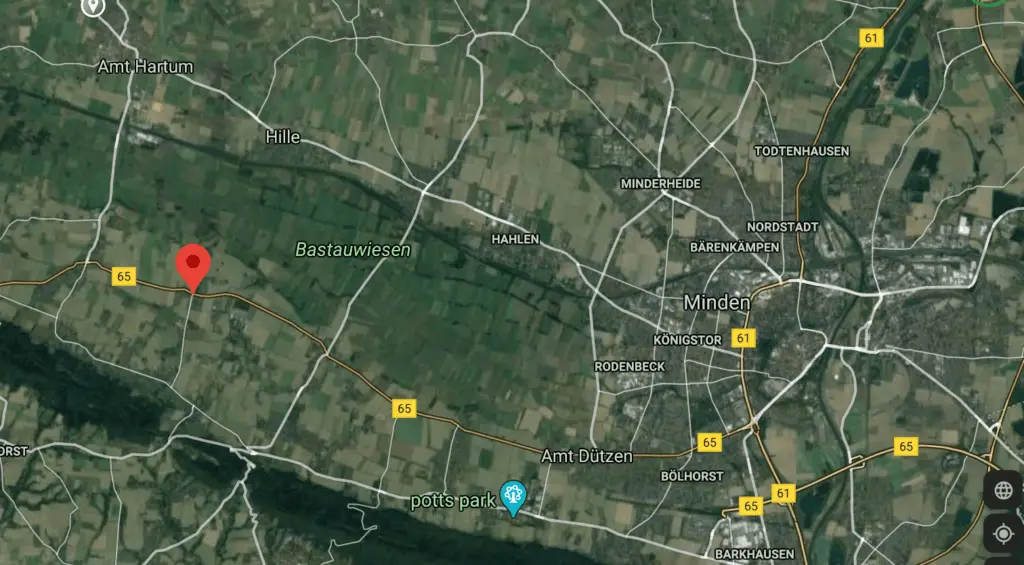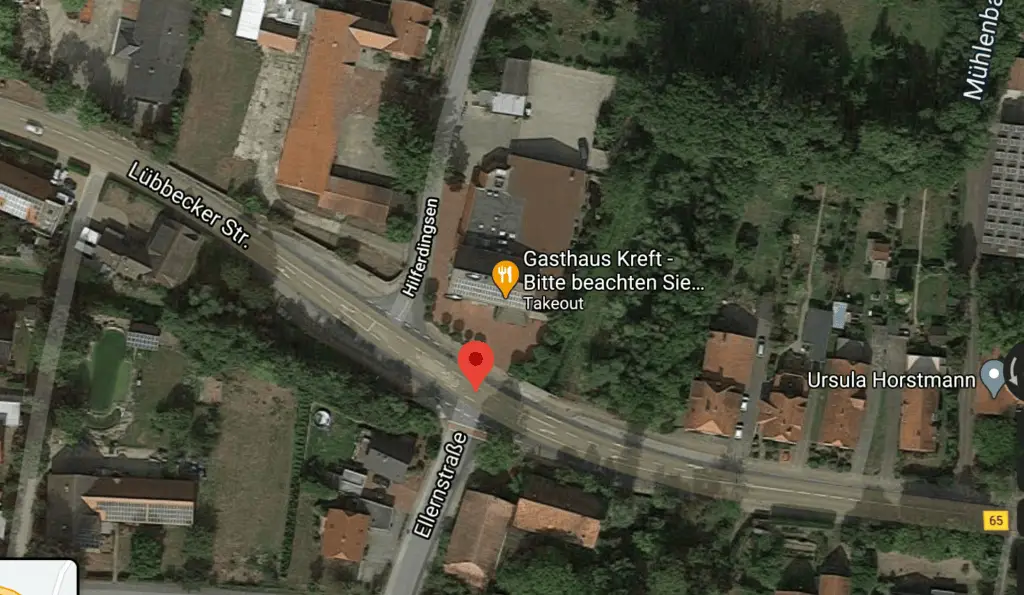 As you can see, the homestead no longer seems to be there, but the main road where they once lived is still there; it is still a road going through Minden, Germany.
The Hummel Family is a website all about Family History research. Our Focus is Swedish, German, English, Scottish, and American Genealogy. We also talked a lot about Asia and China, as we had ancestors who spent many years in China.
You are welcome to join us and become part of our community by signing up for our FREE newsletter, The Hummel Family; sign up by clicking here.
Related Questions
What Is The History of The Kingdom of Württemberg – Germany?
The Kingdom of Württemberg existed from 1805 to 1918. The Kingdom had four different Kings. Though the Kingdom of Württemberg is now part of present-day Germany, during its existence the alliances of the Kingdom changed. The last King of Württemberg was forced to abdicate in 1918.
You can learn more by reading A History of The Kingdom of Württemberg – Germany by clicking here.
What Is The History of Westphalia, Germany?
Westphalia's history goes back to the times of the ancient Saxons. For a period of time, Westphalia was under the rule of Napoleon and the French. Later Westphalia became a state of Prussia until it officially became part of Germany in 1945.
You can discover more by reading A History of Westphalia, Germany by clicking here.