Would you have the courage to travel alone to America at age 20 when you couldn't speak much English?  My grandmother, Anne Marie Hellqvist, was born on December 17, 1931, in Stockholm, Sweden. She lived in Sweden until 1952 until she decided to go to America.
In the 1950s, American movies and music were very popular in Europe. Many people from Sweden wanted to learn English. Anne-Marie's friend Vera was crazy about anything American, and she wanted to learn to speak English better.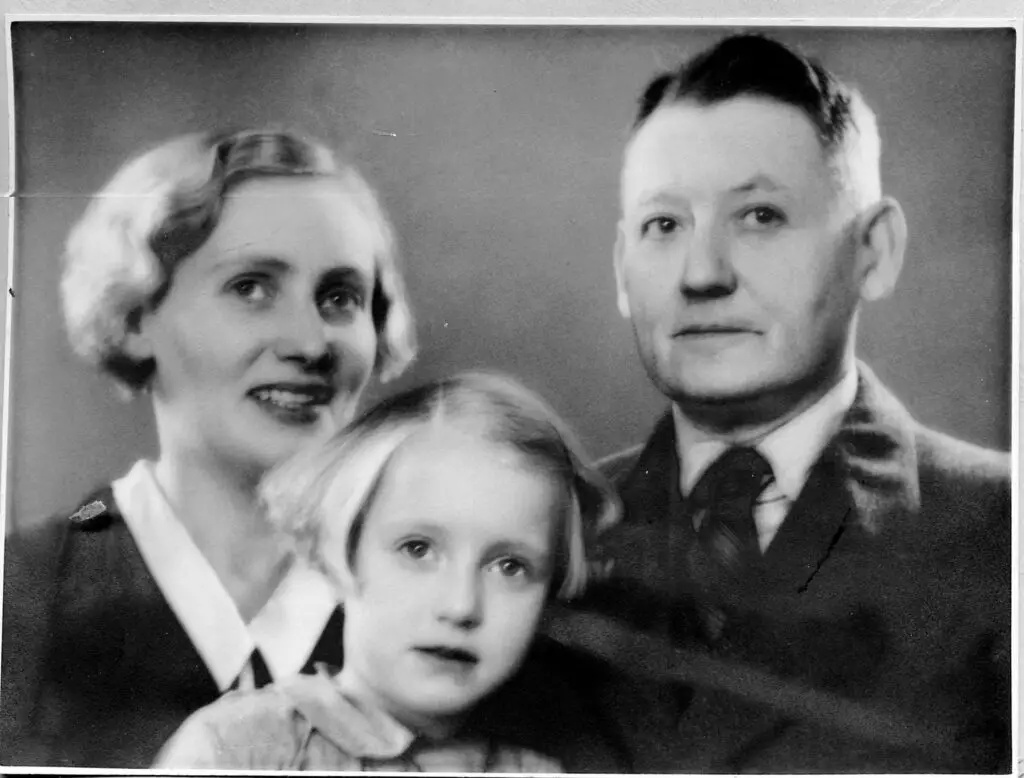 Traveling To America in the 1950s
Her friend Vera got a job as a nanny in Boston, Massachusetts for one year and she didn't want to go alone so she convinced Anne-Marie to join her on an adventure in America. Anne-Marie had many interesting experiences while traveling to America and while working different jobs there; she ended up staying in America.
Anne-Marie Hellqvist, like many young Swedes, enjoyed American music and movies. Her friend Vera wanted to visit America and she convinced Anne-Marie to go to America with her.   At this time in Sweden, Anne-Marie was finishing high school and was working as a secretary at an Engineering firm.  She did not like her job and was happy to quit her job and go to America for an adventure.
Vera had a job lined up working as a nanny in Boston and she helped Anne-Marie find a nanny job there too.  They committed to work as nannies in Boston for one year.
The Stockholm Vessel to The United States (1952)
Vera's job was delayed by a month so Anne-Marie had to travel to America alone at 20 years old. She went on the vessel named Stockholm in April of 1952. There were about 600 people on the ship and it took one week to get to America.
Most of the passengers spoke Swedish and she was assigned a Swedish roommate who was traveling to marry an American. She and her Swedish roommate and another Swedish young man whom they met, watched movies and went to dances on the ship for entertainment.
There was a big storm and many passengers got sick and she was nervous with the rocking of the ship.  She also remembers the dining room tables had an edge around them and the table cloths were wet so their plates wouldn't slide. 
The vessel arrived in America, everyone on the ship ran to see the Statue of Liberty. As she exited the ship, a man stood by the ship and welcomed all the passengers by saying "Why don't you go back where you belong!"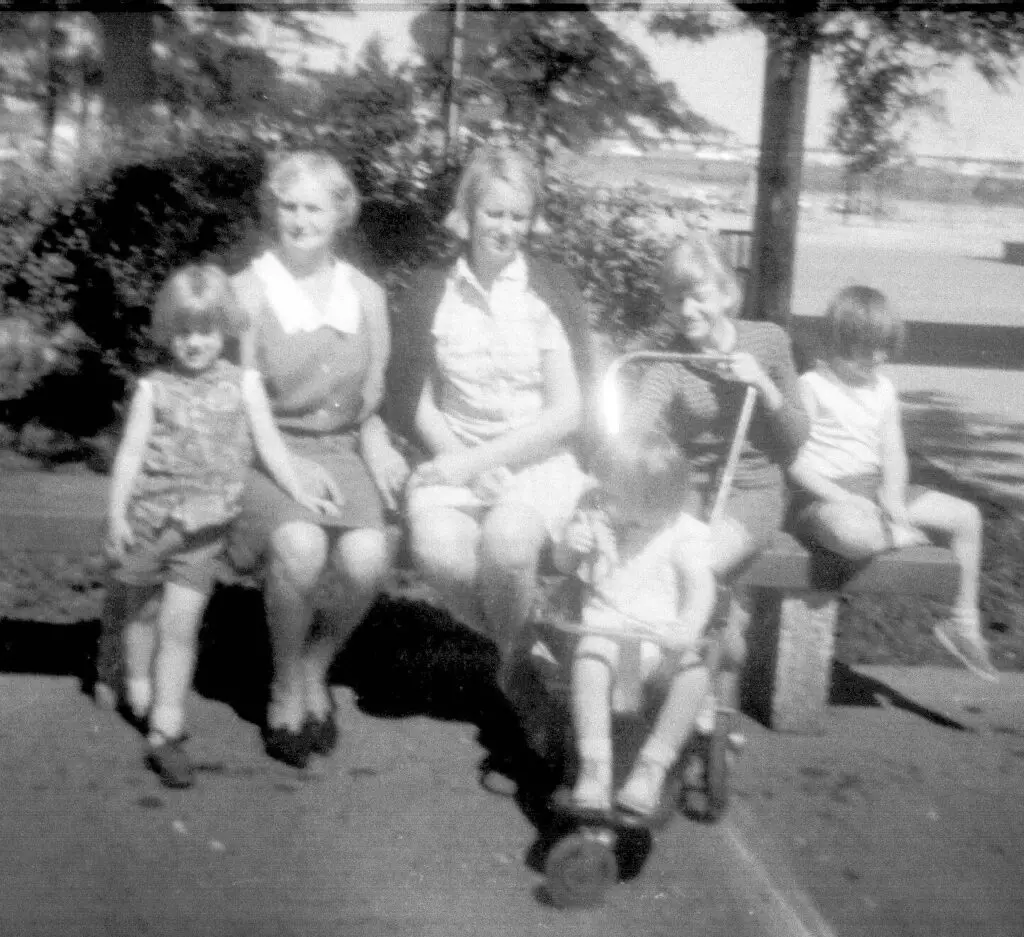 A Nanny in Boston in 1952
The family Anne-Marie was nannying for picked her up in New York City.  They drove her to their home in Boston near Harvard. 
The family had three boys ages 5, 8, and 11.  The parents were professionals.  She didn't think they were very friendly and she often felt lonely and uncomfortable. Anne-Marie felt the family treated her like a servant. 
She did household chores such as cooking and cleaning.  The mother helped the children with their school work.  Anne-Marie had her own room upstairs.   Although she had studied English for three years in high school, she could not communicate well in the language.  She had every other weekend off.  She looked forward to her weekends off which she spent with Vera.
Anne-Marie and her parents would write to each other about once a week.  After 9 months, Vera's family was relocated to Brazil for work. 
Working in Washington DC
Anne-Marie decided to quit her nanny job and go with Vera to Washington DC.  Because they quit their nanny jobs, both Vera and Anne-Marie had to buy their return tickets to Sweden. 
They took a bus to Washington DC and they found a community house to stay in. There were 6 girls and one bathroom in the house. 
Both Anne-Marie and Vera got secretarial jobs at the headquarters of the Daughters of the American Revolution.  Anne-Marie also got a night job at a clothing department store to help her earn money to purchase her ticket back to Sweden.  This job was very difficult for her.  She was a salesperson and had to write tickets for layaways. 
Anne-Marie had a hard time writing the name and address that the customers would tell her.  She was also very embarrassed and self-conscious about her accent.  On the weekends, she and Vera and their American roommates would go to dances.  She found it hard to get around without a car. Anne-Marie liked America although she felt like a foreigner at times and wanted to return to Sweden.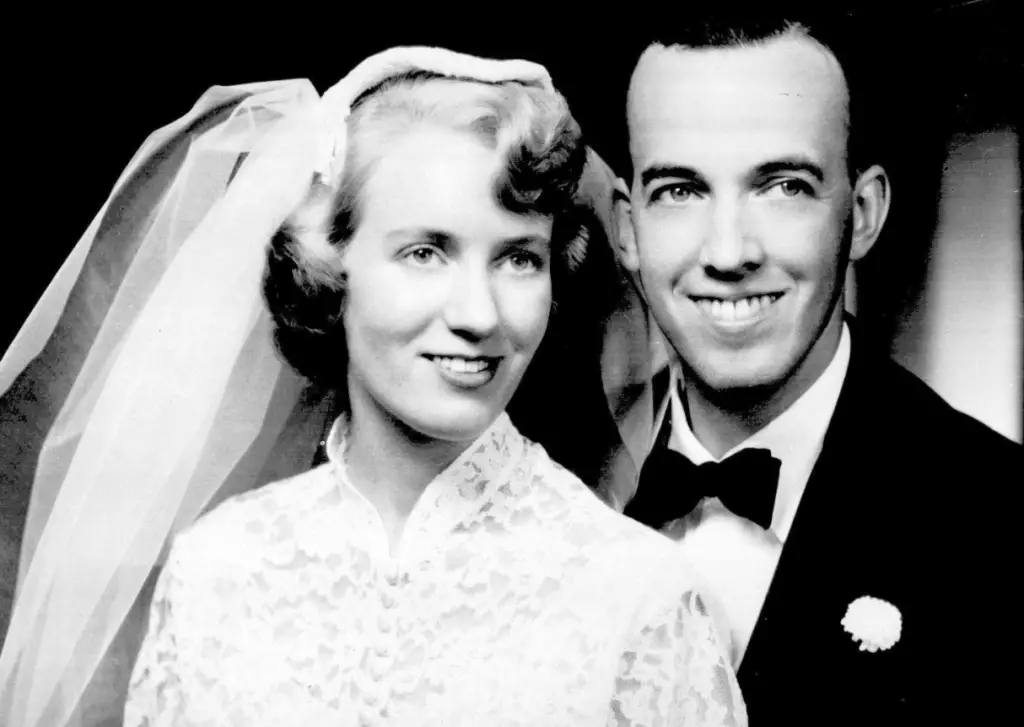 Meeting Sharman B Hummel (1953)
In 1953, Anne-Marie met Sharman Hummel at a Sunday afternoon tea party at a Friends Quaker meeting for international students.  She began visiting with Sharman even though she thought he was a little strange.  He offered to walk Anne-Marie and her friend home.  He asked her for her telephone number. 
Sharman became ill and Anne-Marie did not hear from him for months.  However, on Valentine's Day, he sent her a box of candy.  He then asked her out and they started dating.  Sharman did a lot of talking and Anne-Marie found him interesting.  On June 6, 1954, they got engaged.  Her parents did not say much about the engagement.  She said it really didn't hit her that she would not be going back to Sweden and that she would not be seeing her parents very much.  
Although Anne-Marie said it was sad to leave Sweden she felt strongly that she was supposed to meet Sharman Hummel and stay in America.  She felt that Heavenly Father guided and directed her to do this.  Anne-Marie said she would have never joined the Church of Jesus Christ of Latter-Day Saints in Sweden. 
Being a member of this church has been one of the greatest blessings in her life.  Since becoming a member of the church, she has been very involved in family history work.  She has found thousands of her Swedish ancestors and submitted their names to the temple.  Anne-Marie feels very happy to be able to be a "Savior on Mount Sinai" to her ancestors and she knows they appreciate all the family history work she has done.
This essay was written by Joseph Atwood, Anne-Marie Hellqvist Hummel's grandson, as part of a Preserving a Legacy Project for the American Heritage School in American Fork, Utah.
Related Content
Are Swedish People Slavic?
wedish people do not have Slavic origins but come from Northern Germanic people. Since the beginning of Sweden, Northern Germanic tribes settled n Central Sweden. In fact, the Svear and Götar tribes from Northern German joined together to form Svealand, which is now the central part of present-day Sweden.
You can learn more by reading Are Swedish People Slavic? The Origins of Sweden Explained by clicking here.
Why Do So Many Swedish Last Names End in Son?
When doing your Swedish family history research, one of the most important things you need to understand is how Swedish last names work. Many Swedish last names have the ending of "son or "sson" as they are patronymic names.
You can learn more by reading Why Do So Many Swedish Last Names End in Son? by clicking here.