I grew up in a home where Swedish Christmas Traditions were essential to our celebrations. Christmas for us was the most important holiday of the year.
Sweden has many Christmas celebrations, but some of the important ones we celebrate in our family each year are the advent candles, St. Lucia: Christmas Eve, and a Julotta Church service on Christmas morning. Christmas in Sweden is a time of light, especially as December throughout Sweden is a time that has limited sun. Read on as we explore some of the significant Swedish Christmas celebrations.
Table of Contents
Sweden's Major Christmas Traditions And Celebrations
Sweden is known for its unique Christmas traditions that have been celebrated for centuries. From the beginning of Advent to the St Lucia festival and the main celebration on Christmas Eve, Swedes have a variety of customs and practices that make their Christmas season unique.
Read on as we will explore Sweden's Christmas traditions and discuss why Christmas is so important in this Scandinavian country.
Advent: The Beginning Of The Christmas Season
In Sweden, Advent marks the beginning of Christmas on the fourth Sunday before Christmas. Many Swedish households have an Advent candle holder, called an Adventsljusstake, with four candles.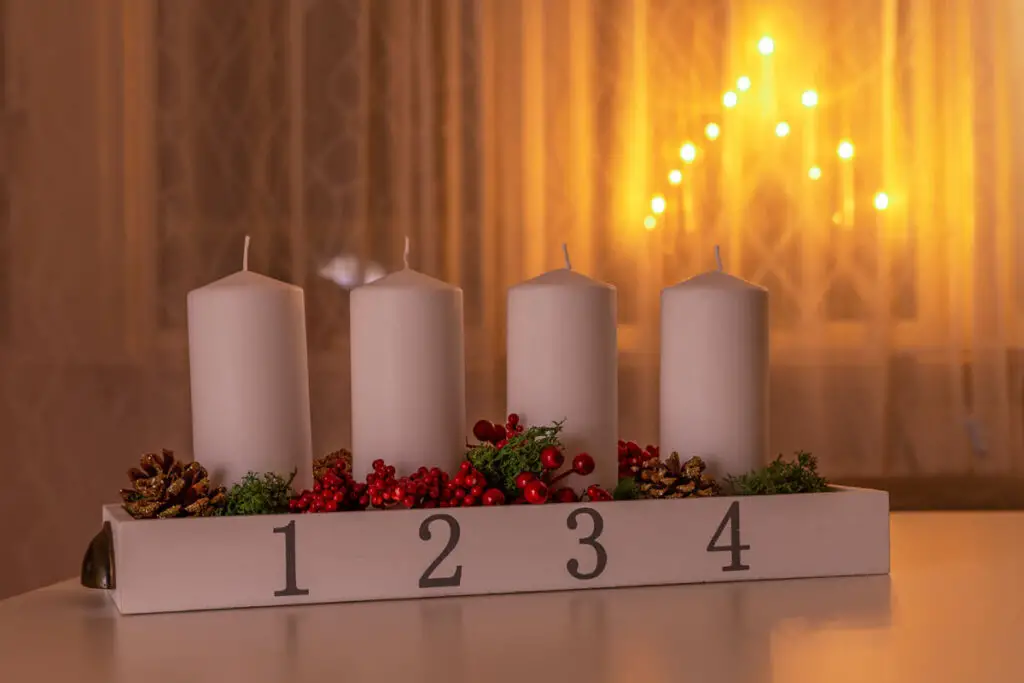 A new candle is lit each Sunday until all four are burning on the last Sunday before Christmas. This is a time for reflection and anticipation as Swedes prepare for the coming of Christmas.
In my home, we always had an Adventsljusstake where the candle would be lit each Sunday before Christmas to remind us or to count down when Christmas was coming.
Also, as part of Advent, we had an advent calendar where we opened up a door or a pocket with the number of the day on it each day. For the pocket, we hung decorations on a cloth tree each day.
Some advent calendars today have chocolate, so you open a door before Christmas each day and get a piece of chocolate to eat. Last Christmas, my dog Pelle even got his advent calendar and a special treat each day before Christmas.
St Lucia Day: A Celebration Of Light
On December 13th, Swedes celebrate St Lucia Day, a celebration of light. St Lucia was a Christian martyr who lived in the 4th century and is often depicted with a crown of candles on her head.
Celebrating St Lucia Day in Sweden started in the early 20th century and has become essential to the Swedish Christmas season.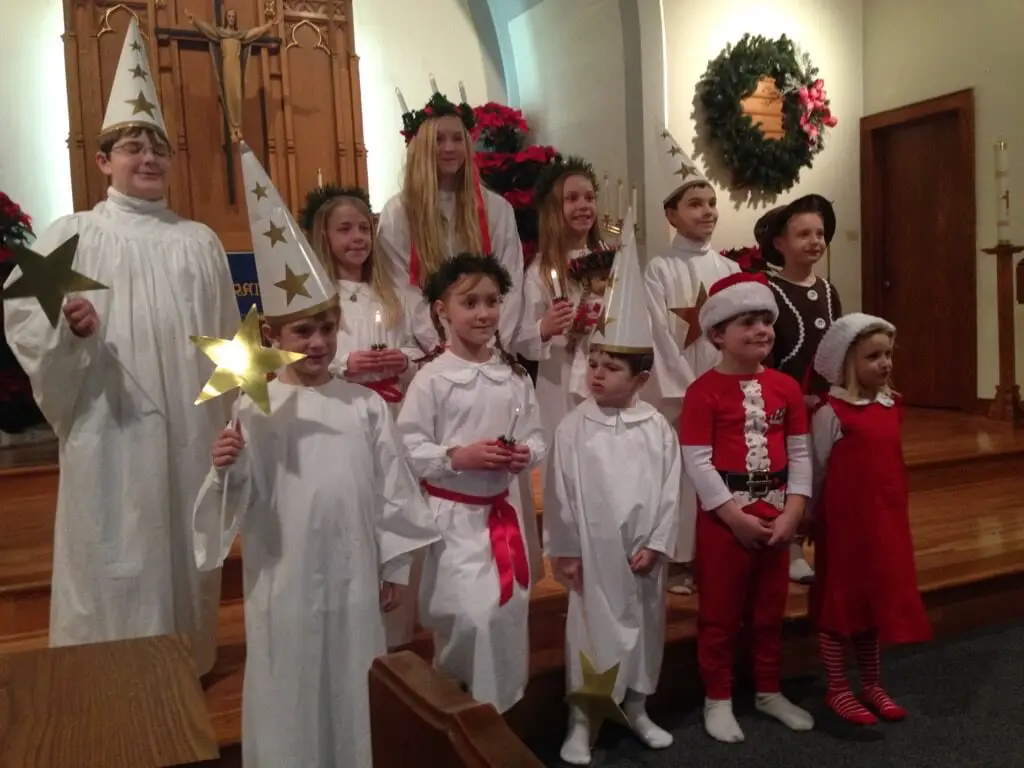 Traditionally St Lucia was the oldest daughter in the family. She would get up early in the morning when it was still dark and feed her family a special treat of a saffron bun known as St Lucia Buns or Lussekatter.
Today in Sweden, in many schools, clubs, towns, and other organizations on St Lucia Day, a girl is chosen to be Lucia, and she leads a procession of other girls, each holding a candle.
Lucia and her possession wear all white. St Lucia wears a white robe and a crown of candles. The girls who follow her usually have an evergreen wreath on their heads. The boys are star boys with cone-shaped hats and carry a star.
St Lucia and her possession will sing the traditional Swedish Christmas song, St Lucia.
This procession symbolizes hope and light during the darkest time of the year. It is a beautiful possession that brings the Christmas spirit and light to some dark winter days.
Christmas Eve: The Main Christmas Celebration
Christmas Eve is the main celebration in Sweden, and it is a time for families to come together and enjoy a festive meal. The meal often includes traditional Swedish foods like ham, meatballs, and pickled herring. The table is decorated with candles, and the singing of Christmas carols typically accompanies the meal.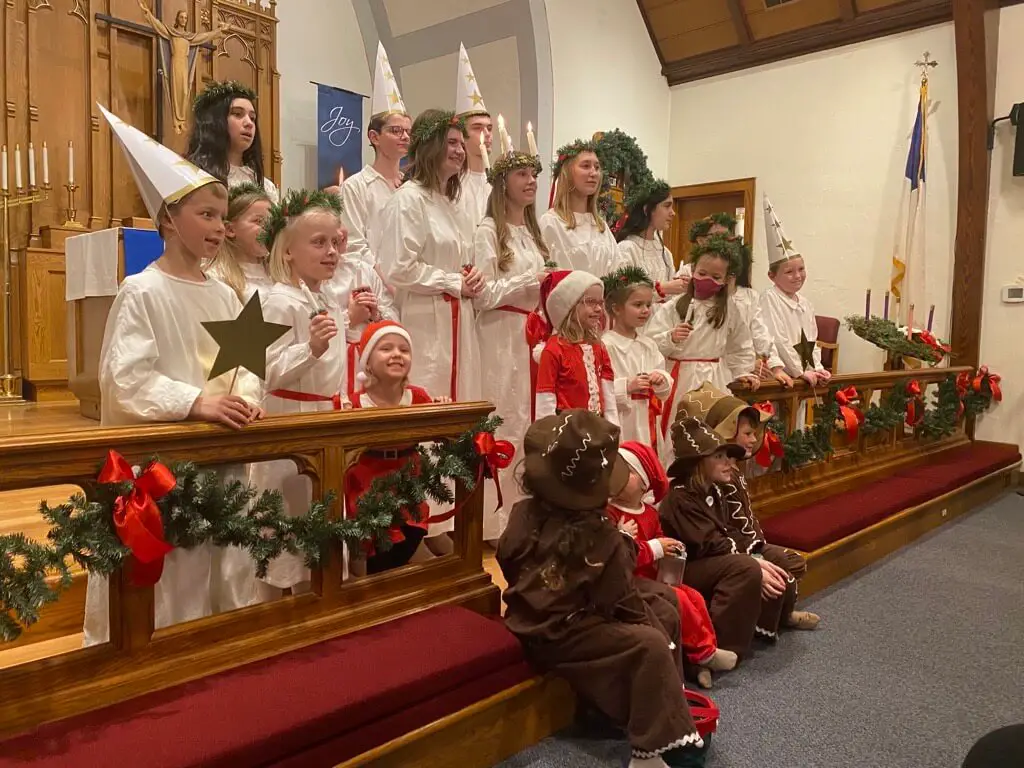 After the meal, it is time for the presents. In Sweden, it is traditional for Santa Claus, called Jultomten, to come to the house and deliver gifts. However, the American tradition of having a Christmas tree and exchanging gifts under the tree has also become popular. In recent years
In my home, we had a substantial Swedish Smorgasbord on Christmas Eve and danced around the Christmas tree with many traditional Swedish dances. Sweden has many traditional Swedish dances and songs. Christmas in our home was always a time for the family to get together and celebrate the holiday season.
Another Christmas traditions in Sweden is watching Donald Duck's Christmas special, called Kalle Anka och hans vänner önskar God Jul. This cartoon has been broadcast on Swedish television every Christmas Eve since 1960, and it is a beloved tradition for many Swedes.
Christmas Day: A Time For Church (Julotta)
Traditionally on Christmas Day, the Swedes attend an early morning church service called Julotta. This service is held before sunrise and is a time for reflection and worship.
My mother remembers attending this service when she was young and riding in a horse-drawn sleigh early in the morning. Having the horse, bells, and sleigh going through church must have been a beautiful sight.
She said tradition was everyone would rush out of the church as the first one to get home in the village was said to have the best harvest. It must have been fun to have everyone racing back home from the church service.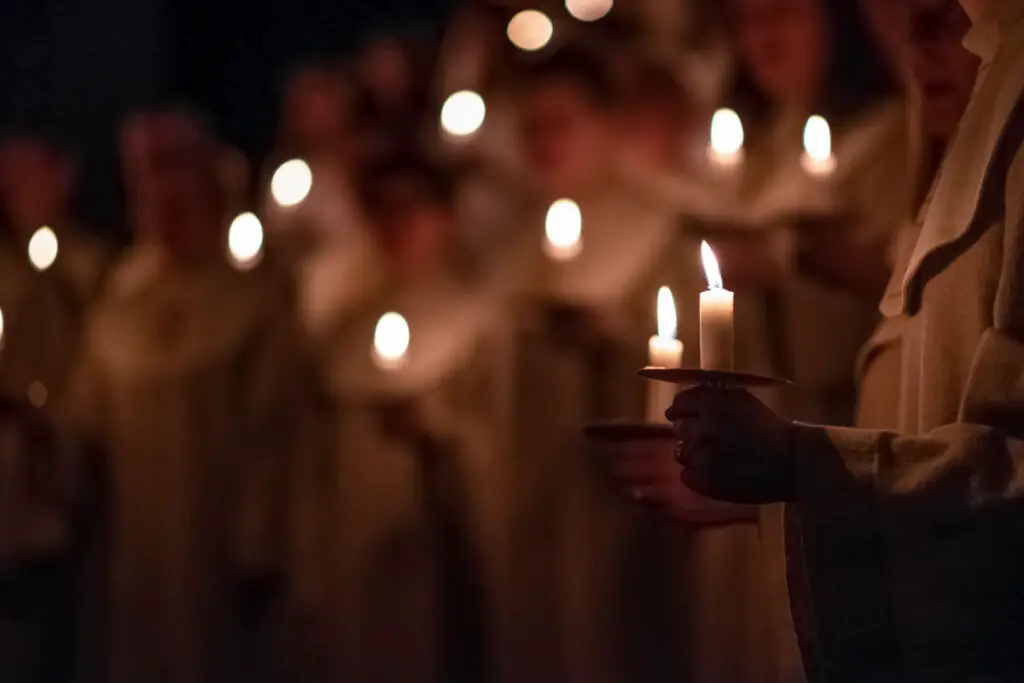 In Milwaukee, Wisconsin, where I grew up, we had this early morning Christmas Service at a local Lutheran Church. The service would be in Swedish and English, and there was a Swedish coffee with Christmas treats and coffee after the service.
Today in Sweden, many churches also have a Julotta service though not many Swedes attend the Christmas morning service as they once did. Many churches also hold a Christmas Day service later in the day, which is more well-attended than the early morning service.
Why Is Christmas So Important In Sweden?
Christmas has traditionally been an important holiday in Sweden because it is a time to come together with family and friends and enjoy the warmth of each other's company during the cold winter months.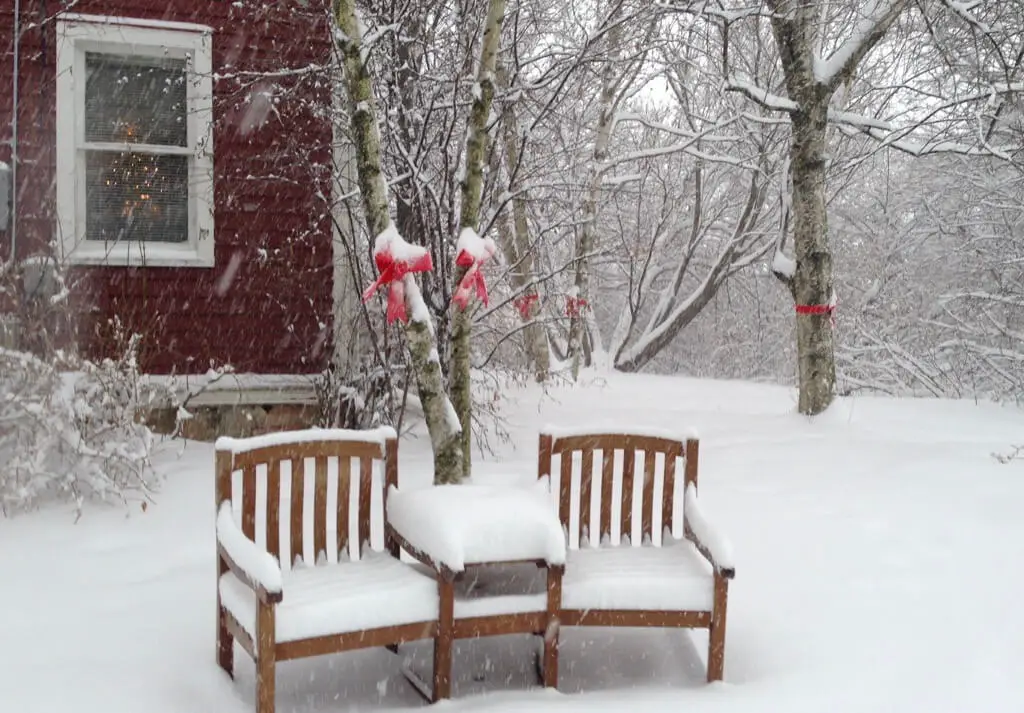 Sweden is also a Christan nation, so Christmas was and still is one of the year's most important holidays. Today most Swedes continue to celebrate Christmas.
In Sweden, the Christmas season is also a time for reflection and hope, as Swedes look forward to the coming of the new year and the return of the sun, but it is also a time to spend time together with family and friends.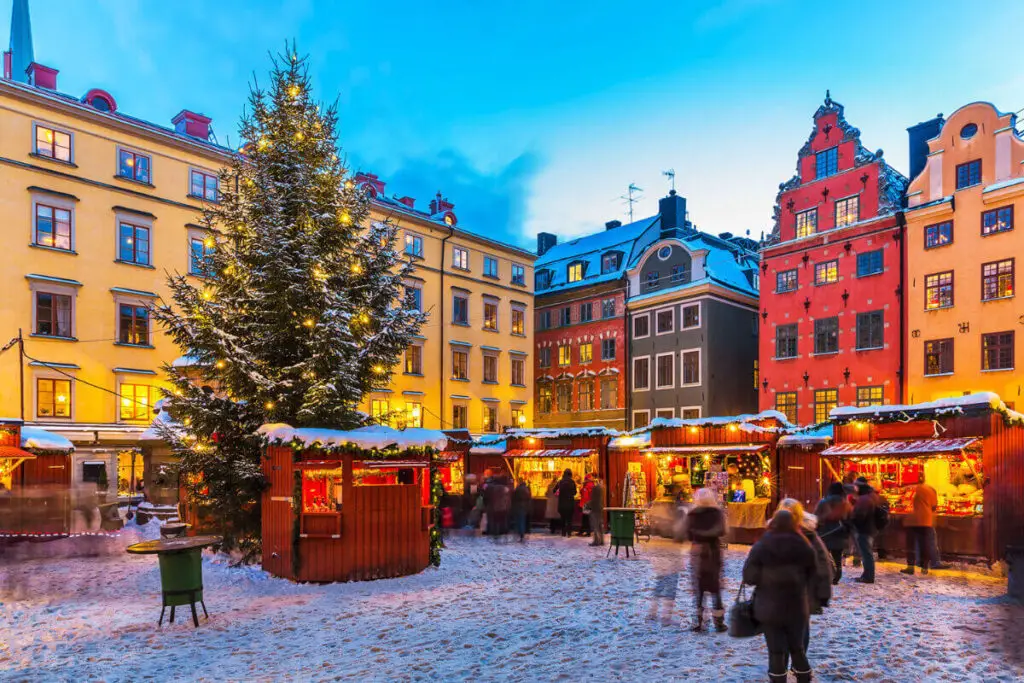 Christmas is an important time for Swedish traditions and culture. Many of the foods and customs associated with Christmas in Sweden have been passed down from generation to generation, and they are an essential part of the country's heritage.
If you ever have the chance to experience Christmas in Sweden, you are in for a treat. There is something magical about celebrating Christmas in Sweden, whether it is the warm glow of the Advent candles, the festive meal on Christmas Eve, or the beautiful St Lucia procession.
Sweden's Christmas traditions are integral to the country's culture and heritage. From the beginning of Advent to the St Lucia festival and the main celebration on Christmas Eve, Swedes have a rich and diverse set of customs that make their Christmas season unique.
The importance of Christmas in Sweden lies in its traditions, which bring families and friends together to celebrate the warmth of each other's company during the cold winter months.
What Is Christmas Called In Sweden?
In Sweden, Christmas is referred to as "Jul," which originates in the pagan festival of Yule. Yule was a festival that Germanic and Scandinavian people celebrated during the winter solstice, and it was believed to mark the sun's rebirth.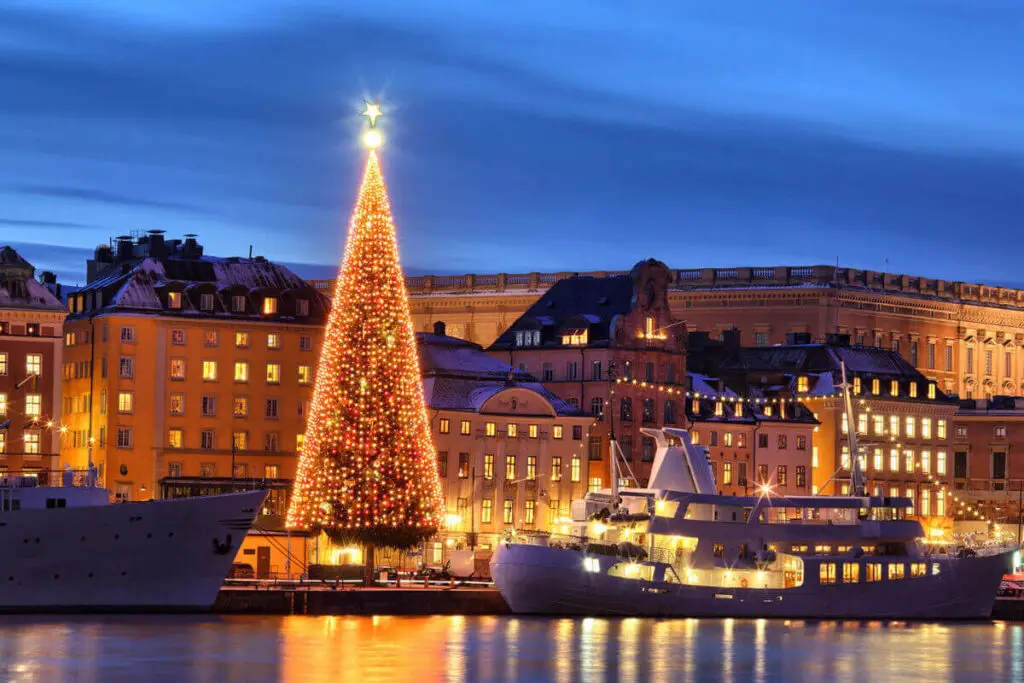 When Christianity was introduced to Sweden, the Yule festival was adapted into the Christmas holiday, but "Jul" remained. Today, "Jul" is synonymous with Christmas in Sweden and refers to the entire holiday season.
The word "Jul" is also used in many other Scandinavian countries, such as Norway and Denmark, where it is spelled "Jule" and "Jul," respectively. Despite its pagan origins, "Jul" has become an essential part of the Christian Christmas celebration in Sweden.
It is a time when families and friends come together to celebrate the season and enjoy each other's company.
The Hummel Family is a website all about Family History research. Our Focus is Swedish, German, English, Scottish, and American Genealogy. We also talked a lot about Asia and China, as we had ancestors who spent many years in China.
You are welcome to join us and become part of our community by signing up for our FREE newsletter, The Hummel Family; sign up by clicking here.
Related Content
What Are The Swedish Mantal Tax Records?
The Swedish Mantal tax system was prevalent in Sweden for over 300 years. The Mantal tax was a tax placed upon Swedish households and people. The Mantal tax system was organized and structured.
You can learn more from our blog, What Are The Swedish Mantal Tax Records? History & Genealogy Research Tips by clicking here.
Why Do So Many Swedish Last Names End In Son?
When doing your Swedish family history research, one of the most important things you must understand is how Swedish last names work. Many Swedish last names have the ending of "son or "sson" as they are patronymic names.
You can discover more by reading our blog Why Do So Many Swedish Last Names End in Son? by clicking here.